Hello again! It's Tuesday, and of course that means it's time for a Top 5 post. Top 5 Tuesdays and their topics are brought to you by Shanah @ the Bionic Bookworm. Check out her blog, she's awesome, and this page for the list of topics for June!
So, today's theme is debut novels. I've grown more accustomed to the idea of debut novels in recent years. I see it more as a part of advertising new authors, with blurbs on books and on Goodreads: "in their debut novel…," "…exciting debut novel…" Most of the books I have on this list are not new. But the were debut novels when published. I haven't really come across any new books lately that I've rated high, so I don't have anything more recent to add.
Hopefully you'll enjoy my selections, but honestly, I'm more excited to see other people's Top 5's for this category. Anyway, here are my selections for my Top 5 debut novels: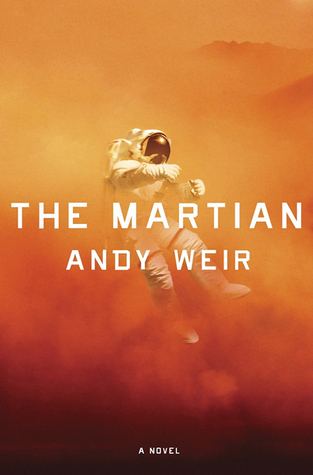 Oh man, it's The Martian again! If you've read my blog before, you'll know this is one of my favorite books of all time. And yes, this book was a debut novel for Andy Weir. Can you believe that! Such a fantastic book, right out of the gate. This is the stuff of dreams. I didn't read this book right when it was published, so I was a little late to the game, but I am one of it's biggest fans now. I promote it whenever I can. If you haven't read it, please check it out!
I definitely picked up this book because of the hype. I remember this book coming out with much fanfare and advertisement. I loved the cover, I loved the premise, so I bought it. It was awesome. I also listened to the audio, which is read by the amazing Jim Dale (you might recognize him from the Harry Potter audiobooks – the US versions). It's a fantastic book, and I was waiting and waiting for Morgenstern to right another book already! I finally got news this year that she's written another book. I'm so excited for it!
Yes, I picked a YA novel. But this book was a really big deal for me. When I read it, I was so excited because I loved it and it was a series, so I knew I had more to look forward to. And Tromly has not disappointed me. I've loved each installment of the "Trouble" series. They are fantastic. This book really blew me away and I am excited to have a place to promote it some more, because it deserves all the advertisement! Read it!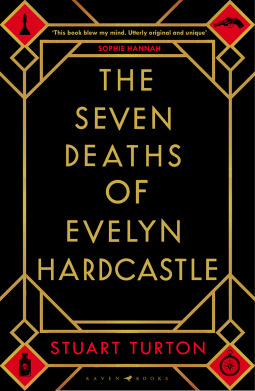 I've definitely mentioned this book on my blog before, as well. It's a fantastic mystery book. So unique! I read the ARC for it and I was blown away. Turton's first book and it's so crazy complex and gripping. I couldn't put it down and I definitely didn't guess the outcome. If you love mysteries, this is a great book to pick up because it does not follow the usual course of events you'd expect from a mystery. Plus it's a bit Agatha Christie mixed in with "Gossford Park." So cool!
Yes, another YA! This one is probably the closest I've come to picking a recent release debut. It was published this year and I read the ARC, which I wrote a review for and you can check it out here. I was really surprised and intrigued by the world-building in this book. It's a great mix of fantasy and Chinese culture. I loved the characters and I am definitely interested in reading the rest of the series as it comes out.
Thoughts & Thanks!
So there you have it. My top debut reads! What do you think of my selections? Did any of your favorites make it on this list? Thank you for reading this post. Let's chat in the comments! And, as always, happy reading!