Hello again! It's Tuesday, and of course that means it's time for a Top 5 post. Top 5 Tuesdays and their topics are brought to you by Shanah @ the Bionic Bookworm. Check out her blog, she's awesome, and this page for the list of topics for June!
It's odd, but I often am more about the "main ladies" when it comes to books. Most of the books I end up reading are from female perspectives – with the occasional multiple-pov thrown in. However, today it's all about the dudes!
Who are my favorite "main males" you might ask – well, scroll down to find out!
Let's go!
1. Harry Potter (Harry Potter Series)
What can I say? One of my favorite book series of all time, it's got to have a "main male" that would be in my Top 5! I know people have qualms about Harry, but I always liked him as a character. He had a lot on his plate for a 12 year old, and as he grew up it only got heavier. Sure he complains a lot through the course of the books – but he's also a tween/teen, so I think that's perfectly on point.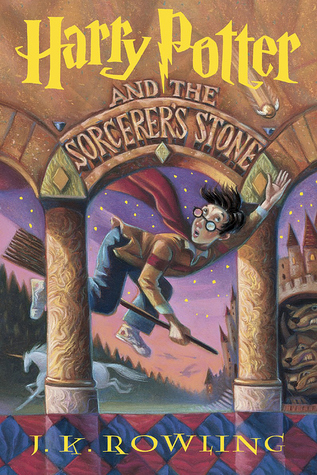 And honestly, I think if anyone deserves to complain ever, it's Harry Potter, who nearly dies ever school year. I think one of the things I like most about him is his resilience, his loyalty, and the fact that even if he could, he doesn't use his powers negligently. I like that he only ever uses the disarming charm when he fights Voldemort. It's just one of the things that makes him a more responsible hero, which is one of my favorite qualities for a main character to have.
---
Of COURSE I've got to put Mark Wantey on this list! The Martian had to make an appearance, yet again. Boy, if this keeps up, I'll be pretty much saving a spot for this book every Tuesday.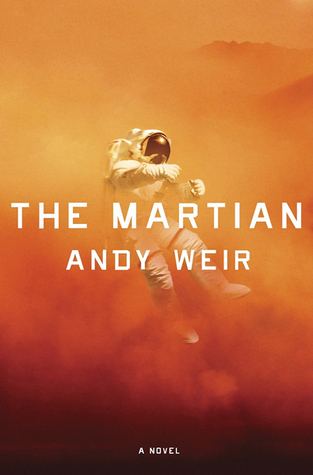 Anyway, one of the things that I love about The Martian is Mark Watney. Not only is he an awesomely talented engineer/botanist, he's also a really funny guy! I love how he uses his humor to cope with the challenges he faces: isolation, potential death, surviving on a hostile planet. It's one of the best things about this book, in addition to all the crazy-smart things Watney comes up with in order to survive on his own. I was in space-nerd heaven throughout the whole course of this book. What brilliant characterization!
---
Peeta!!! Yes! If you don't realize it already: I'm Team Peeta alllll the way (Gale can go far, far away from here and never darken my door again!).
Not only is Peeta a super sweet guy (I love me some sweeties), but he's also really smart. He manages to save his own life by using his skills to blend in to his environment long enough for Katniss to find him and save him. He's also incredibly loyal. He's willing to die for Katniss! Yes, he loves her, but it takes a lot of courage to be willing to die for someone. He's just great, guys. I don't know why there are haters, but Peeta deserves all the love and kindness in this world. Team Peeta for life!
---
Yes, I'm picking a bit of an obscure one here – Samuel – Sam – Bolt. One of the things I love most about Every Hidden Thing are Sam and Rachel and their relationship – and by relationship, I mean both their romantic, but also their friendship relationship. Sam is a really interesting character – he wants to be an archaeologist (cool!) and he also falls in love with an archaeologist (super cool!) and is willing to support her in all her endeavors.
Does this book have insta-love? Yes (one-sided, on Sam's side), but I think that there is a really lovely relationship that is built upon this – the author doesn't rely solely on it. And so, we get to see Sam grow and develop as a person, thanks to his relationship with Rachel, but also due to his first expedition and first foray into the wider world. It's a really lovely book, and I just really dig Sam's character. He's awesome (so is Rachel!).
---
I couldn't leave out Jamie Fraser! I really love the Outlander series, and I really love Jamie and Claire's relationship. It's very similar to Sam's and Rachel's from Every Hidden Thing, in that both Jamie and Claire learn from each other and grow as people.
I'm not gonna lie – there are moments where Jamie can be a real blockhead and totally backwards in his thinking. But otherwise, I think he's really sweet, caring, and fiercely loyal. I also greatly appreciate that he stresses the importance of family and taking care of one's own. Also, he might be a big, strong, buff dude, but he's also a bit of a softy-romantic on the inside. His and Claire's love for each other is sooo swoon-worthy, I could just die!
---
Thoughts & Thanks!
And there you have it! My top 5 "main males!" It's always a bit rough to whittle things down to five, but I'm really happy with my list this week and I hope you see some of your own favorites on here! I can't wait to see everyone else's!
What do you think of my selections? Did any of your favorites make it on this list? Thank you for reading this post. Let's chat in the comments! And, as always, happy reading!