I almost resent books that make me hungry. Like, why you gotta go and do that? Seriously, this book made me so hungry.
Hot Take On:
This was good. I enjoyed the story, I really liked the characters, the food, and the culture that Acevedo infused into this world. It's a pretty quick, easy read and I enjoyed the journey it took me on.
It's a nice message on single-parenting/teen pregnancy. Emoni's time isn't easy, but she's so lucky to have the support system she does. She also just seems to be a naturally good parent, which was nice to see. The romance felt a little unnecessary, simply because Emoni drew some clear lines and then almost right away broke them, and it just felt out of character and a little ridiculous. But other than that nit-pick, this was a good story.
My rating: Definitely Worth the Read.
My GIF Reaction: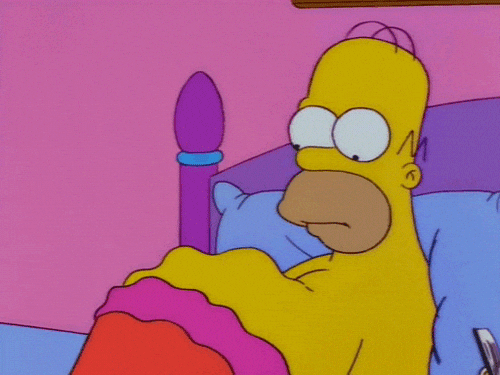 Thoughts & Thanks!
Anyone planning on reading this book? Yea/Nay? Let me know if you've read it, want to read it, or have read something similar that you can recommend me!
And, as always, thanks for stopping by and happy reading!