It's another Tag Thursday and I discovered another fun tag that I knew I wanted to do. For those new to my blog or the book blog sphere, book tags are just a fun way to recommend book based on questions generally centered around a theme. Anyone can make one and the key idea is to "tag" people so that they can do the book tag, too. This helps spread the tag far and wide. If you've been on my blog before, you know I'm not much of a "individualized tagger" and more of a "tag yourself" kinda gal.
So anyway, this week's tag I discovered on @HannaReads and she cites Kourtni Reads as the originator of the tag, but her blog is no longer up. Please hop over to Hanna's blog to check out her answers to this tag! I added a few extra prompts because I found the idea of this tag so much fun. Hope you enjoy!
Auto Approved
Who's one author whose books you automatically want to read, regardless of what they're about?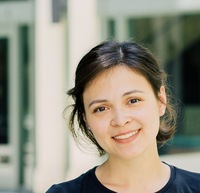 Helen Hoang
Though I didn't start reading her books in time to get an ARC of The Kiss Quotient, I've read each of her other books as they've become available on NetGalley. I will continue to look for any books by her and I will request without even thinking about it. She's definitely one of my favorite authors and I'm lucky to now be auto-approved to read her work!
---
Recently Added
What's a book you recently added to your NetGalley Shelf?
I was first intrigued by the cover of this book, but the description, which is clearly fantasy-based. My interest is piqued any time I see the word "magic." I can also admit I do enjoy a little romance thrown in. I hope this book is as good as it sounds. Stay tuned for my review.
---
Request
What makes you want to request a book that you see on NetGalley?
I'm a very visual person, so what first makes me want to request a book is the cover. I will always take a look at the description, however, because sometimes the cover ends up being the only thing that appeals to me and I'm not going to request a book that doesn't also sound like something I'd want to read. I'm already not great with my review ratios, so I tend to be really picky when it comes to requesting. I want to be sure that I will end up reading the book.
The above book is a representation of a book that I initially looked at because the cover is so cool, and the description also turned out to be exactly what I wanted to read, so I ended up requesting it. If you're interested, I wrote a review for this book on my blog, check it out below!
---
Categories
What are the NetGalley categories that you request the most books from?
Teens & YA | Literary Fiction | Romance
I almost exclusively read books in the Teens & YA category, but I dabble a little in Literary Fiction and Romance. I know how I am as a slow reader and I always want to read a book before it's published so that I can have my review up in time. YA just reads faster than most for me, so I tend not to request in other categories in fear that I'll not finish them before they're actually published.
---
Feedback Ratio
Do you review every book you read? If not, how do you decide what books to review?
I always request a book with the honest intention of reading it. However, that does not always happen. You can't always tell, even from reading the description of a book, that you'll actually like it. I've had to put down books that I thought I would like but turned out to be poorly written, or not as interesting as they originally sounded. Again, I try not to do this, which is why I'm super picky about the books I request.
---
Like the Cover?
What's a book you requested (if any) based solely on the cover art?
To be fair, I read the first book in this series, but I can say that I did pick this book out to request just on the cover. I didn't need to read the description to know I wanted to read the book. If it's got Padme Amidala on it, I want to read it. She's my favorite Star Wars character. Now, I can say that most of the time, I will also read the book description, but I have been lured by a lot of books initially based on the cover.
---
Badges
If you could create your own badge to display on your blog, what would it be for?
Maybe if there were a badge about how long I've been using NetGalley? I will covet my "Feedback Ratio: 80%" badge whenever (if I ever) get it. I do like the badges, but maybe they could come up with some fun ones. I'm thinking of the kinds of badges I've eared listening to audiobooks or through my FitBit.
---
Wish For It
What's one book that you are absolutely dying to read?
I came across this book on book Twitter and I was so, so hoping that I'd be able to snag a copy on NetGalley. At the time, it was not there. But eventually, after checking back and checking back – BAM! There it was and I requested that book so fast…I'm so in love with this book cover, but the description itself is so unique and intriguing! I mean, a book about people brewing tea with life and death in the balance? I'm so there!
---
Give Feedback
What was the last book that you received as an ARC that you reviewed? If you've never received an ARC, what's the last book you reviewed?
I enjoyed this book, but it wasn't quite what I was hoping for. I actually requested in on NetGalley after coming across it on book Twitter. I liked the sound of a YA dark academia that involved a diverse cast and a dead student with four friends being the possible culprits. I think it just wasn't executed well. I've a link to my review below if you want to know all the details on my feelings about it.
Technically I reviewed The Heart Principle more recently, but I held off on uploading my review post for it because I wanted to put it up closer to the publication date. I actually more recently wrote and submitted my review for How We Fall Apart on NetGalley.
Thoughts & Thanks
Though I like participating in tags, I'm bad at tagging people. My favorite thing is just to say, if you've read this post and like it, please consider yourself tagged! And feel free to share your Tag post in the comments so I can see what you picked.
As always, thank you for visiting and happy reading!