Welcome back, it's Tuesday, which mean's it's also Top 10 Tuesdays, which is now hosted by Jana @ThatArtsyReaderGirl, make sure to check her blog out!
This week, we're looking at authors that were new-to-me in 2021. I read a lot of new-to-me authors last year, but here are some that stood out to me.
Anyways, here's the list:
1. Amy Noelle Parks
Amy was my first author I read in 2021 – I had an ARC of her book, The Quantum Weirdness of an Almost-Kiss, which was also my first 5-Star review of 2021! I love this book and I look forward to reading more from this author!
---
2. Chris Bohjalian
In my desire to watch the HBO series, "The Flight Attendant," I wanted to read the source material first, which meant I picked up my first book by Chris Bohjalian. I'd never heard of him before, but apparently he writes quite a bit, mystery being his main genre. I liked the book alright – I'd probably read more from him.
---
3. Tirzah Price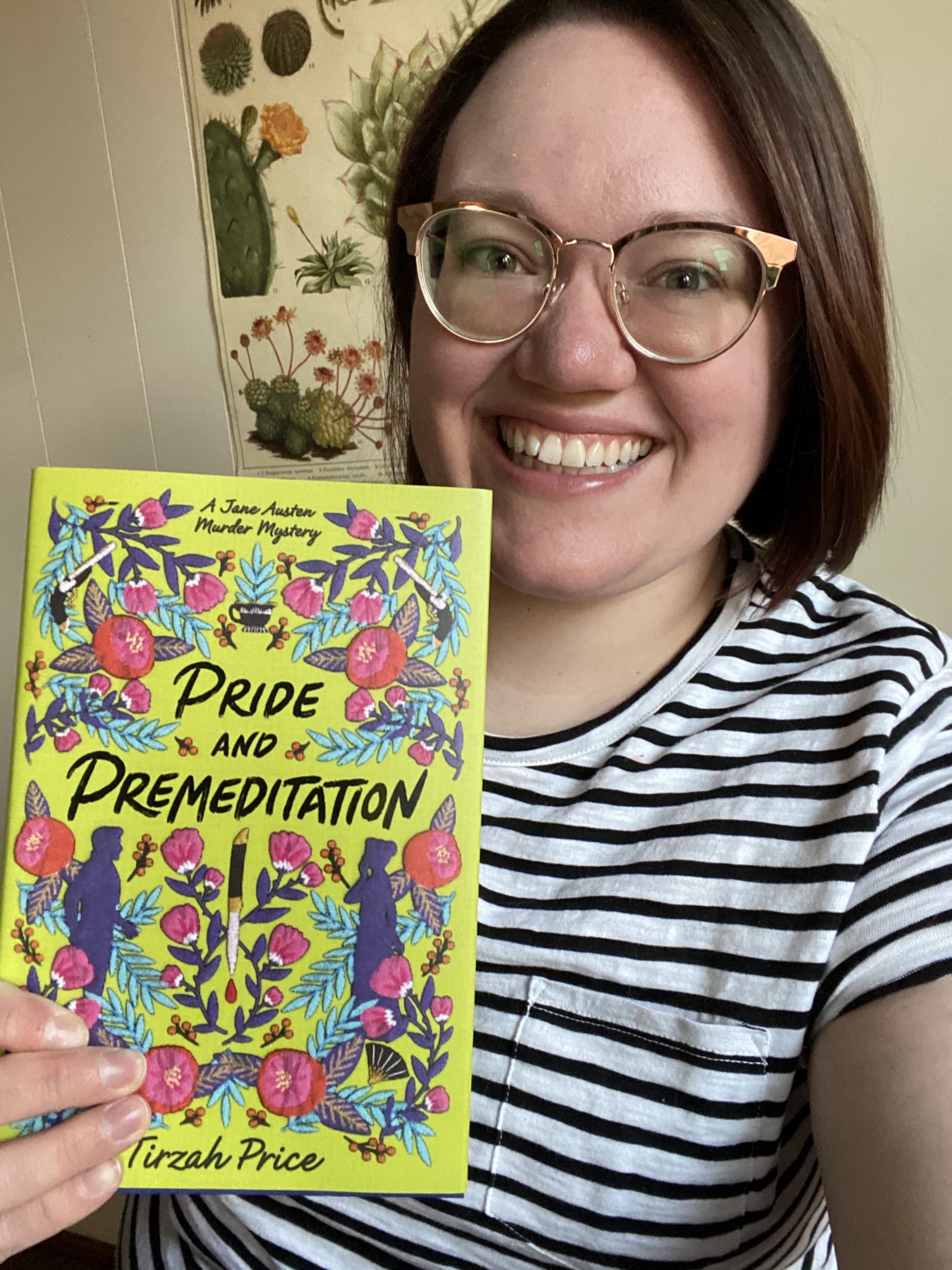 Another author I discovered through an ARC! I instantly grabbed up her book, Pride and Premeditation, which is a murder-mystery re-telling of Austen's Pride & Prejudice. Love it! A great interpretation and I look forward to reading her following books in this series!
---
4. Isabel Allende
I finally, finally read my first Allende book, House of the Spirits, which was very interesting. I didn't love it as much as I'd hoped, mostly because the antagonist does not face true consequences. Still, the writing was good, so I'd read more by her!
---
5. Alice Oseman
Yes, 2021 was my introduction to Alice Oseman. I began her Heartstopper series and then devoured the rest of it. I do want to try reading some of her novels, too. I look forward to more Oseman in 2022!
---
6. Michelle Quach
I snagged a copy of Quach's ARC, Not Here to Be Liked, her debut novel. It was fantastic! I am very excited to see what else she will write. I definitely recommend her book – lot's of feminist awesomeness!
---
7. Axie Oh
I was so excited to read an ARC of Oh's XOXO, a K-Pop love story. It is so good! If you love K-Pop, you should definitely read this book! It reads like a K-Drama and it is full of cuteness and Korea!
---
8. Silvia Moreno-Garcia
My book club introduced me to Moreno-Garcia and her hugely popular Mexican Gothic. Though I didn't love the story as much as I'd hoped, I can tell that Moreno-Garcia is an interesting storyteller and I'd be willing to read more from her.
---
9. Elizabeth Lim
Though I have not read her Spin the Dawn series, I did read my first Lim book – Six Crimson Cranes – in 2021. It's fantastic, by the way! I am waiting eagerly for the sequel.
---
10. Cory Doctorow
Though I've known of Doctorow for a while, I'd never read anything by him until 2021. I came across a mention of his short story, Unauthorized Bread, and found a short story collection of his with that story in it – Radicalized – which was quite an interesting read! I'd definitely read more from him. Very interesting sci-fi.
How about you?
What new-to-you authors did you discover in 2021? If you've read any of the books by the authors I've listed here, let me know what you think, I'd love to hear from you!