Starting off the new year easing into my new reading habits. I hit up some really great titles this month, with even a 5-star review! Below are all the books I managed to read this month, enjoy!
What I Read:
---
Pages: 370
Format: Hardback (Library copy) 📕
Rating: Definitely Worth the Read
It's taken ages, but I'm finally reading this series after hearing so much about it. I hadn't previously read a Holly Black book, so it's also a chance for me to see what her writing is like, since I have several of her books on my TBR. I did enjoy this book. It's very middle of the road for me, though I will say that it is definitely unique among the YA books I've read, in that the MC is pretty rough around the edges and the romance is very hate/hate but can't help but be drawn to each other, with neither side capitulating. I'll be curious to see where it goes.
---
Pages: 192
Format: Paperback (Library copy) 📕
Rating: Definitely Worth the Read
I read this for work, and it's actually a very cute graphic novel. The main character is a cat – a secret agent cat – who's a little overambitious and foolhardy, but their heart is in the right place. The illustrations are bright and kinetic and really catch your eye. I particularly enjoyed the humor of it. If there are more in this series, I'll probably read them, since I enjoyed this one so much.
---
Pages: 512
Format: E-book (ARC) 📱
Rating: My New Favorite Thing
What an amazing read. This is my first 5-Star review of the year. I'm so thrilled I requested this ARC, as I enjoyed it so much. A retelling of the Chinese story of Chang'e, this book is full of gorgeous settings, action sequences, and a bit of a love triangle that will mess with your heart. I love the MC and seeing how much she grows throughout. You can check out my full review below! Otherwise, I highly recommend it!
---
Pages: 336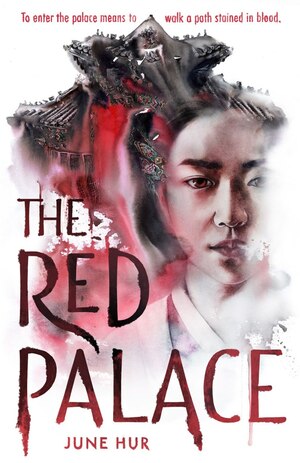 Format: E-book (ARC) 📱
Rating: My New Favorite Thing
Another 5-Star Review from me, making me feel like my January was blessed. I didn't feel like I read a single dud this month. For me, this book is one of the best YA mystery books I've ever read. Also, as I've read a few books now from Hur, I feel like this is the best book she's written yet. It's a fantastic book and if you'd like my full review, check out the link below!
---
Pages: 368
Format: Hardback (Library copy) 📕
Rating: Definitely Worth the Read
This was a solid ending to White's Camelot Rising trilogy. I found the book and the story overall to be satisfying in its conclusion. While I didn't particularly enjoy the development of Guinevere's character, I think that the fantasy setting, the magic system, and the side characters were enough to help me enjoy the book. I felt like this particular installment of the series was very plot-driven, and that many character flaws were there to service the plot, which is why I didn't enjoy it as much as I could have. Still, if you're a fan of Arthurian legend and want to see more women playing important roles in this mythology, White is giving you a gift here. Check it out!
---
Pages: 336
Format: E-book (ARC) 📱
Rating: My New Favorite Thing
Yet another 5-Star review! I was so taken by this book. The fantasy world, the magic, the mythical creatures, the red string of fate! It is so full of fantasy elements that I love, I knew it would hit the spot, and it totally did. I am not as familiar with Korean mythology as I'd like to be, but thanks to Oh and her fantastic story, she has introduced me to the story of Shim Cheong and has created such an amazing retelling of it. I would love to read more stories in this world, if Oh ever chooses to return to it with a different story. I will be uploading my review soon, closer to publication date.
---
Pages: 336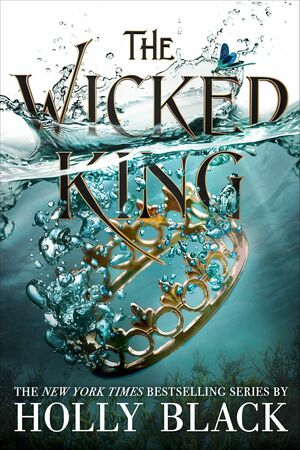 Format: Hardback (Library copy) 📕
Rating: Definitely Worth the Read
Continuing my read through Black's Folk of the Air series. I think this book was slightly more interesting in terms of plot, though it still feels middle-of-the-road for me. I had hoped to enjoy these books more, but I think they're not quite what I was looking for in a fantasy YA. I am interested in the story enough to finish out the series. I'm hoping that more characters grow on me. I do like the political intrigue more than anything else going on, so I'd like to see where that goes. Let me know in the comments if you've read this book and have strong or even mild feelings about it. I'd love to hear what others think.
---
📖 Total Pages: 2,450
📚 Total Books: 7
How about you?
How was your month of reading? Did you meet any of your goals? What was your favorite book you read this month? Least favorite? Let me know in the comments!