WWW Wednesday is hosted by Sam @ Taking on a World of Words. Just answer the following 3 questions:
What are you currently reading?
What did you recently finish reading?
What do you think you'll read next?
Currently Reading:
Station Eleven | Emily St. John Mandel: This is me picking this book back up, since I had to return my copy to the library back in January. I have it back and I hope to finish it this month. I really got into it when I first started. I'm floundering a bit right now, but I hope that it picks up again. There are a lot of different parts to this story, it seems, and you get to be with different people in each part, so maybe this part just isn't my jam, but the next one might be.
---
Recently Finished:
Once Upon a K-Prom | Kat Cho: I received an ARC of this book from NetGalley – I wanted to read it as soon as I saw the cover and the description only confirmed my instincts. This book was as bubbly and fun as I expected it to be and I loved reading it. I will probably by a copy when it comes out in May. I highly recommend it if you're a K-Pop fan, or even a K-Drama fan. It's full of humor, romance, and friends-to-lovers moments.
---
Reading Next: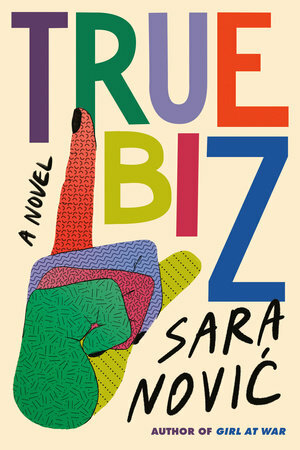 True Biz | Naomi Nović: I'm reading this book for a book club, and I am so excited for it! It sounds amazing and it's already getting tons of buzz. It features Deaf main characters and centers around a school for the deaf. I'm really interested in reading books with disability representation and I don't think I've ever read a book that represents deaf people that was also written by someone who is deaf, so this is awesome.
Add Me On
| StoryGraph | Bookstagram | Twitter |